Moderna Covid-19 and Flu Shots Available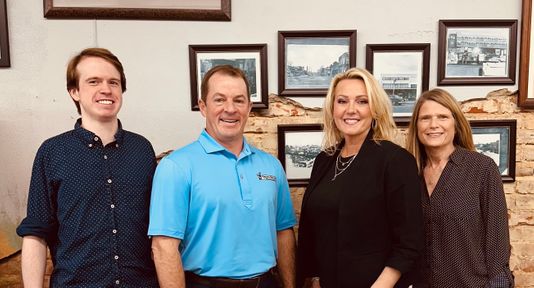 Dr. Jeremy Willette, PharmD
Left to Right: Blake Marler, CPhT, Jeremy Willette, PharmD, Brandy Donaldson, PharmD, and Sandra Carmichael, CPhT.
Serving the Enterprise Community
20+ Years of Experience
Expertise in Immunizations
Your Local, Hometown Pharmacy
Located in Enterprise, Alabama we've been serving our local community and surrounding areas since 1912. With a track record of excellence, our pharmacists treat each patient with care by offering free private consultations. Our goal is to ensure your medication regimes are working for you and your lifestyle. This customized service is why our patients prefer us to the national chains. Discover this for yourself and visit us today for a private consultation or a scoop of our Blue Bell ice cream.
Blue Bell Ice Cream By The Scoop
You deserve it. Visit us today and treat yourself to something sweet.
Honoring Our Customer Is All We Do
Visit us today to experience the Bryars-Warren Drug Co difference.

What Our Patients Love About Our Pharmacy
These people are amazing and I LOVE them to death. From day 1 I started using them, they seem like family. My family or myself can go in and they know who we are. Great job guys and keep up the great work!
By far the very best pharmacy! Unlike the other chain companies around, everyone at Bryars-Warren is super friendly and actually treats you like your important to them. They know you by name and it's just the perfect hometown pharmacy.
My husband has been a customer for YEARS... The employees are great and knowledgeable. They always have a great attitude!
❮
❯
Subscribe to our newsletter
Sign up to stay up-to-date with Bryars-Warren Drug Company and gain access to exclusive health news content and updates.